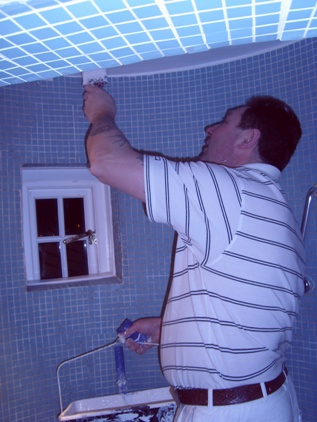 Our specialist paper-hangers can handle any material and our sprayers are experts in the use of many decorative treatments and special finishes. Areas of expertise also include specialist paint effects such as marbling, gliding and graining.

For each project we undertake careful attention is paid to colour schemes and testing is carried out on the premises to ensure the correct choice is made.

Décor-Wright Paints Limited applies hard working products and systems for the toughest of environments – both internal and external. Fire protective coatings and corrosion proof finishes are just some of the services we provide in this area.

As a responsible employer Décor-Wright Paints Limited ensures that they provide equality and opportunity to all. We undertake rigorous assessment and performance reviews to ensure we deliver a quality service.

This commitment to excellence is reflected in our membership of the Painting & Decorating Association.